');mask-image:url('data:image/svg+xml;utf8,');mask-mode:alpha;-webkit-mask-repeat:no-repeat;mask-repeat:no-repeat;-webkit-mask-size:contain;mask-size:contain;-webkit-mask-position:center;mask-position:center;border-radius:0}}.wp-block-latest-comments__comment{font-size:15px;line-height:1.1;list-style:none;margin-bottom:1em}.has-avatars .wp-block-latest-comments__comment{min-height:36px;list-style:none}.has-avatars .wp-block-latest-comments__comment .wp-block-latest-comments__comment-excerpt,.has-avatars .wp-block-latest-comments__comment .wp-block-latest-comments__comment-meta{margin-left:52px}.has-dates .wp-block-latest-comments__comment,.has-excerpts .wp-block-latest-comments__comment{line-height:1.5}.wp-block-latest-comments__comment-excerpt p{font-size:14px;line-height:1.8;margin:5px 0 20px}.wp-block-latest-comments__comment-date{color:#8f98a1;display:block;font-size:12px}.wp-block-latest-comments .avatar,.wp-block-latest-comments__comment-avatar{border-radius:24px;display:block;float:left;height:40px;margin-right:12px;width:40px}.wp-block-latest-posts.alignleft{margin-right:2em}.wp-block-latest-posts.alignright{margin-left:2em}.wp-block-latest-posts.wp-block-latest-posts__list{list-style:none}.wp-block-latest-posts.wp-block-latest-posts__list li{clear:both}.wp-block-latest-posts.is-grid{display:flex;flex-wrap:wrap;padding:0}.wp-block-latest-posts.is-grid li{margin:0 20px 20px 0;width:100%}@media (min-width:600px){.wp-block-latest-posts.columns-2 li{width:calc(50% - 20px)}.wp-block-latest-posts.columns-3 li{width:calc(33.33333% - 20px)}.wp-block-latest-posts.columns-4 li{width:calc(25% - 20px)}.wp-block-latest-posts.columns-5 li{width:calc(20% - 20px)}.wp-block-latest-posts.columns-6 li{width:calc(16.66667% - 20px)}}.wp-block-latest-posts__post-author,.wp-block-latest-posts__post-date{display:block;color:#6c7781;font-size:13px}.wp-block-latest-posts__post-excerpt{margin-top:8px;margin-bottom:16px}.wp-block-latest-posts__featured-image img{height:auto;width:auto}.wp-block-latest-posts__featured-image.alignleft{margin-right:1em}.wp-block-latest-posts__featured-image.alignright{margin-left:1em}.wp-block-latest-posts__featured-image.aligncenter{margin-bottom:1em;text-align:center}.edit-post-visual-editor .wp-block-latest-posts.is-grid li{margin-bottom:20px}.wp-block-media-text{direction:ltr;display:-ms-grid;display:grid;-ms-grid-columns:50% 1fr;grid-template-columns:50% 1fr;-ms-grid-rows:auto;grid-template-rows:auto}.wp-block-media-text.has-media-on-the-right{-ms-grid-columns:1fr 50%;grid-template-columns:1fr 50%}.wp-block-media-text.is-vertically-aligned-top .wp-block-media-text__content,.wp-block-media-text.is-vertically-aligned-top .wp-block-media-text__media{-ms-grid-row-align:start;align-self:start}.wp-block-media-text.is-vertically-aligned-center .wp-block-media-text__content,.wp-block-media-text.is-vertically-aligned-center .wp-block-media-text__media,.wp-block-media-text .wp-block-media-text__content,.wp-block-media-text .wp-block-media-text__media{-ms-grid-row-align:center;align-self:center}.wp-block-media-text.is-vertically-aligned-bottom .wp-block-media-text__content,.wp-block-media-text.is-vertically-aligned-bottom .wp-block-media-text__media{-ms-grid-row-align:end;align-self:end}.wp-block-media-text .wp-block-media-text__media{-ms-grid-column:1;grid-column:1;-ms-grid-row:1;grid-row:1;margin:0}.wp-block-media-text .wp-block-media-text__content{direction:ltr;-ms-grid-column:2;grid-column:2;-ms-grid-row:1;grid-row:1;padding:0 8%;word-break:break-word}.wp-block-media-text.has-media-on-the-right .wp-block-media-text__media{-ms-grid-column:2;grid-column:2;-ms-grid-row:1;grid-row:1}.wp-block-media-text.has-media-on-the-right .wp-block-media-text__content{-ms-grid-column:1;grid-column:1;-ms-grid-row:1;grid-row:1}.wp-block-media-text__media img,.wp-block-media-text__media video{max-width:unset;width:100%;vertical-align:middle}.wp-block-media-text.is-image-fill figure.wp-block-media-text__media{height:100%;min-height:250px;background-size:cover}.wp-block-media-text.is-image-fill figure.wp-block-media-text__media>img{position:absolute;width:1px;height:1px;padding:0;margin:-1px;overflow:hidden;clip:rect(0,0,0,0);border:0}@media (max-width:600px){.wp-block-media-text.is-stacked-on-mobile{-ms-grid-columns:100%!important;grid-template-columns:100%!important}.wp-block-media-text.is-stacked-on-mobile .wp-block-media-text__media{-ms-grid-column:1;grid-column:1;-ms-grid-row:1;grid-row:1}.wp-block-media-text.is-stacked-on-mobile.has-media-on-the-right .wp-block-media-text__media,.wp-block-media-text.is-stacked-on-mobile .wp-block-media-text__content{-ms-grid-column:1;grid-column:1;-ms-grid-row:2;grid-row:2}.wp-block-media-text.is-stacked-on-mobile.has-media-on-the-right .wp-block-media-text__content{-ms-grid-column:1;grid-column:1;-ms-grid-row:1;grid-row:1}}.wp-block-navigation.is-style-light .wp-block-navigation-link:not(.has-text-color),.wp-block-navigation .wp-block-navigation-link:not(.has-text-color){color:#1e1e1e}.wp-block-navigation.is-style-light:not(.has-background) .wp-block-navigation__container,.wp-block-navigation:not(.has-background) .wp-block-navigation__container{background-color:#fff}.wp-block-navigation.is-style-dark .wp-block-navigation-link:not(.has-text-color){color:#fff}.wp-block-navigation.is-style-dark:not(.has-background) .wp-block-navigation__container{background-color:#1e1e1e}.items-justified-left>ul{justify-content:flex-start}.items-justified-center>ul{justify-content:center}.items-justified-right>ul{justify-content:flex-end}.wp-block-navigation-link{display:flex;align-items:center;position:relative;margin:0}.wp-block-navigation-link .wp-block-navigation__container:empty{display:none}.wp-block-navigation__container{list-style:none;margin:0;padding-left:0;display:flex;flex-wrap:wrap}.is-vertical .wp-block-navigation__container{display:block}.has-child .wp-block-navigation__container{border:1px solid rgba(0,0,0,.15);background-color:inherit;color:inherit;position:absolute;left:0;top:100%;width:fit-content;z-index:1;opacity:0;transition:opacity .1s linear;visibility:hidden}.has-child .wp-block-navigation__container>.wp-block-navigation-link>.wp-block-navigation-link__content{flex-grow:1}.has-child .wp-block-navigation__container>.wp-block-navigation-link>.wp-block-navigation-link__submenu-icon{padding-right:8px}@media (min-width:782px){.has-child .wp-block-navigation__container{left:24px}.has-child .wp-block-navigation__container .wp-block-navigation__container{left:100%;top:-1px}.has-child .wp-block-navigation__container .wp-block-navigation__container:before{content:"";position:absolute;right:100%;height:100%;display:block;width:8px;background:transparent}.has-child .wp-block-navigation__container .wp-block-navigation-link__submenu-icon svg{transform:rotate(0)}}.has-child:hover{cursor:pointer}.has-child:hover>.wp-block-navigation__container{visibility:visible;opacity:1;display:flex;flex-direction:column}.has-child:focus-within{cursor:pointer}.has-child:focus-within>.wp-block-navigation__container{visibility:visible;opacity:1;display:flex;flex-direction:column}.wp-block-navigation-link__content{text-decoration:none;padding:8px 16px}.wp-block-navigation-link__content+.wp-block-navigation-link__content{padding-top:0}.has-text-color .wp-block-navigation-link__content{color:inherit}.wp-block-navigation-link__label{font-family:-apple-system,BlinkMacSystemFont,Segoe\ UI,Roboto,Oxygen-Sans,Ubuntu,Cantarell,Helvetica\ Neue,sans-serif;word-break:normal;overflow-wrap:break-word}.wp-block-navigation-link__submenu-icon{height:inherit;padding:6px 16px}.wp-block-navigation-link__submenu-icon svg{fill:currentColor}@media (min-width:782px){.wp-block-navigation-link__submenu-icon svg{transform:rotate(90deg)}}.is-small-text{font-size:14px}.is-regular-text{font-size:16px}.is-large-text{font-size:36px}.is-larger-text{font-size:48px}.has-drop-cap:not(:focus):first-letter{float:left;font-size:8.4em;line-height:.68;font-weight:100;margin:.05em .1em 0 0;text-transform:uppercase;font-style:normal}p.has-background{padding:20px 38px}p.has-text-color a{color:inherit}.wp-block-post-author{display:flex;flex-wrap:wrap;line-height:1.5}.wp-block-post-author__byline{width:100%;margin-top:0;margin-bottom:0;font-size:.5em}.wp-block-post-author__avatar{margin-right:16px}.wp-block-post-author__bio{margin-bottom:8px;font-size:.7em}.wp-block-post-author__content{flex-grow:1;flex-basis:0%}.wp-block-post-author__name{font-weight:700;margin:0}.wp-block-pullquote{padding:3em 0;margin-left:0;margin-right:0;text-align:center}.wp-block-pullquote.alignleft,.wp-block-pullquote.alignright{max-width:290px}.wp-block-pullquote.alignleft p,.wp-block-pullquote.alignright p{font-size:20px}.wp-block-pullquote p{font-size:28px;line-height:1.6}.wp-block-pullquote cite,.wp-block-pullquote footer{position:relative}.wp-block-pullquote .has-text-color a{color:inherit}.wp-block-pullquote:not(.is-style-solid-color){background:none}.wp-block-pullquote.is-style-solid-color{border:none}.wp-block-pullquote.is-style-solid-color blockquote{margin-left:auto;margin-right:auto;text-align:left;max-width:60%}.wp-block-pullquote.is-style-solid-color blockquote p{margin-top:0;margin-bottom:0;font-size:32px}.wp-block-pullquote.is-style-solid-color blockquote cite{text-transform:none;font-style:normal}.wp-block-pullquote cite{color:inherit}.wp-block-quote.is-large,.wp-block-quote.is-style-large{margin:0 0 16px;padding:0 1em}.wp-block-quote.is-large p,.wp-block-quote.is-style-large p{font-size:24px;font-style:italic;line-height:1.6}.wp-block-quote.is-large cite,.wp-block-quote.is-large footer,.wp-block-quote.is-style-large cite,.wp-block-quote.is-style-large footer{font-size:18px;text-align:right}.wp-block-rss.alignleft{margin-right:2em}.wp-block-rss.alignright{margin-left:2em}.wp-block-rss.is-grid{display:flex;flex-wrap:wrap;padding:0;list-style:none}.wp-block-rss.is-grid li{margin:0 16px 16px 0;width:100%}@media (min-width:600px){.wp-block-rss.columns-2 li{width:calc(50% - 16px)}.wp-block-rss.columns-3 li{width:calc(33.33333% - 16px)}.wp-block-rss.columns-4 li{width:calc(25% - 16px)}.wp-block-rss.columns-5 li{width:calc(20% - 16px)}.wp-block-rss.columns-6 li{width:calc(16.66667% - 16px)}}.wp-block-rss__item-author,.wp-block-rss__item-publish-date{display:block;color:#6c7781;font-size:13px}.wp-block-search{display:flex;flex-wrap:wrap}.wp-block-search .wp-block-search__label{width:100%}.wp-block-search .wp-block-search__input{flex-grow:1;max-width:360px}.wp-block-search .wp-block-search__button{margin-left:10px}.wp-block-separator.is-style-wide{border-bottom-width:1px}.wp-block-separator.is-style-dots{background:none!important;border:none;text-align:center;max-width:none;line-height:1;height:auto}.wp-block-separator.is-style-dots:before{content:"\00b7 \00b7 \00b7";color:currentColor;font-size:20px;letter-spacing:2em;padding-left:2em;font-family:serif}.wp-block-social-links{display:flex;justify-content:flex-start;padding-left:0;padding-right:0;margin-left:0}.wp-block-social-links .wp-social-link a,.wp-block-social-links .wp-social-link a:hover{text-decoration:none;border-bottom:0;box-shadow:none}.wp-social-link{display:block;width:36px;height:36px;border-radius:36px;margin-right:8px;transition:transform .1s ease}@media (prefers-reduced-motion:reduce){.wp-social-link{transition-duration:0s}}.wp-social-link a{padding:6px;display:block;line-height:0;transition:transform .1s ease}.wp-social-link a,.wp-social-link a:active,.wp-social-link a:hover,.wp-social-link a:visited,.wp-social-link svg{color:currentColor;fill:currentColor}.wp-social-link:hover{transform:scale(1.1)}.wp-block-social-links.aligncenter{justify-content:center;display:flex}.wp-block-social-links:not(.is-style-logos-only) .wp-social-link{background-color:#f0f0f0;color:#444}.wp-block-social-links:not(.is-style-logos-only) .wp-social-link-amazon{background-color:#f90;color:#fff}.wp-block-social-links:not(.is-style-logos-only) .wp-social-link-bandcamp{background-color:#1ea0c3;color:#fff}.wp-block-social-links:not(.is-style-logos-only) .wp-social-link-behance{background-color:#0757fe;color:#fff}.wp-block-social-links:not(.is-style-logos-only) .wp-social-link-codepen{background-color:#1e1f26;color:#fff}.wp-block-social-links:not(.is-style-logos-only) .wp-social-link-deviantart{background-color:#02e49b;color:#fff}.wp-block-social-links:not(.is-style-logos-only) .wp-social-link-dribbble{background-color:#e94c89;color:#fff}.wp-block-social-links:not(.is-style-logos-only) .wp-social-link-dropbox{background-color:#4280ff;color:#fff}.wp-block-social-links:not(.is-style-logos-only) .wp-social-link-etsy{background-color:#f45800;color:#fff}.wp-block-social-links:not(.is-style-logos-only) .wp-social-link-facebook{background-color:#1778f2;color:#fff}.wp-block-social-links:not(.is-style-logos-only) .wp-social-link-fivehundredpx{background-color:#000;color:#fff}.wp-block-social-links:not(.is-style-logos-only) .wp-social-link-flickr{background-color:#0461dd;color:#fff}.wp-block-social-links:not(.is-style-logos-only) .wp-social-link-foursquare{background-color:#e65678;color:#fff}.wp-block-social-links:not(.is-style-logos-only) .wp-social-link-github{background-color:#24292d;color:#fff}.wp-block-social-links:not(.is-style-logos-only) .wp-social-link-goodreads{background-color:#eceadd;color:#382110}.wp-block-social-links:not(.is-style-logos-only) .wp-social-link-google{background-color:#ea4434;color:#fff}.wp-block-social-links:not(.is-style-logos-only) .wp-social-link-instagram{background-color:#f00075;color:#fff}.wp-block-social-links:not(.is-style-logos-only) .wp-social-link-lastfm{background-color:#e21b24;color:#fff}.wp-block-social-links:not(.is-style-logos-only) .wp-social-link-linkedin{background-color:#0d66c2;color:#fff}.wp-block-social-links:not(.is-style-logos-only) .wp-social-link-mastodon{background-color:#3288d4;color:#fff}.wp-block-social-links:not(.is-style-logos-only) .wp-social-link-medium{background-color:#02ab6c;color:#fff}.wp-block-social-links:not(.is-style-logos-only) .wp-social-link-meetup{background-color:#f6405f;color:#fff}.wp-block-social-links:not(.is-style-logos-only) .wp-social-link-pinterest{background-color:#e60122;color:#fff}.wp-block-social-links:not(.is-style-logos-only) .wp-social-link-pocket{background-color:#ef4155;color:#fff}.wp-block-social-links:not(.is-style-logos-only) .wp-social-link-reddit{background-color:#fe4500;color:#fff}.wp-block-social-links:not(.is-style-logos-only) .wp-social-link-skype{background-color:#0478d7;color:#fff}.wp-block-social-links:not(.is-style-logos-only) .wp-social-link-snapchat{background-color:#fefc00;color:#fff;stroke:#000}.wp-block-social-links:not(.is-style-logos-only) .wp-social-link-soundcloud{background-color:#ff5600;color:#fff}.wp-block-social-links:not(.is-style-logos-only) .wp-social-link-spotify{background-color:#1bd760;color:#fff}.wp-block-social-links:not(.is-style-logos-only) .wp-social-link-tumblr{background-color:#011835;color:#fff}.wp-block-social-links:not(.is-style-logos-only) .wp-social-link-twitch{background-color:#6440a4;color:#fff}.wp-block-social-links:not(.is-style-logos-only) .wp-social-link-twitter{background-color:#1da1f2;color:#fff}.wp-block-social-links:not(.is-style-logos-only) .wp-social-link-vimeo{background-color:#1eb7ea;color:#fff}.wp-block-social-links:not(.is-style-logos-only) .wp-social-link-vk{background-color:#4680c2;color:#fff}.wp-block-social-links:not(.is-style-logos-only) .wp-social-link-wordpress{background-color:#3499cd;color:#fff}.wp-block-social-links:not(.is-style-logos-only) .wp-social-link-yelp{background-color:#d32422;color:#fff}.wp-block-social-links:not(.is-style-logos-only) .wp-social-link-youtube{background-color:red;color:#fff}.wp-block-social-links.is-style-logos-only .wp-social-link{background:none;padding:4px}.wp-block-social-links.is-style-logos-only .wp-social-link svg{width:28px;height:28px}.wp-block-social-links.is-style-logos-only .wp-social-link-amazon{color:#f90}.wp-block-social-links.is-style-logos-only .wp-social-link-bandcamp{color:#1ea0c3}.wp-block-social-links.is-style-logos-only .wp-social-link-behance{color:#0757fe}.wp-block-social-links.is-style-logos-only .wp-social-link-codepen{color:#1e1f26}.wp-block-social-links.is-style-logos-only .wp-social-link-deviantart{color:#02e49b}.wp-block-social-links.is-style-logos-only .wp-social-link-dribbble{color:#e94c89}.wp-block-social-links.is-style-logos-only .wp-social-link-dropbox{color:#4280ff}.wp-block-social-links.is-style-logos-only .wp-social-link-etsy{color:#f45800}.wp-block-social-links.is-style-logos-only .wp-social-link-facebook{color:#1778f2}.wp-block-social-links.is-style-logos-only .wp-social-link-fivehundredpx{color:#000}.wp-block-social-links.is-style-logos-only .wp-social-link-flickr{color:#0461dd}.wp-block-social-links.is-style-logos-only .wp-social-link-foursquare{color:#e65678}.wp-block-social-links.is-style-logos-only .wp-social-link-github{color:#24292d}.wp-block-social-links.is-style-logos-only .wp-social-link-goodreads{color:#382110}.wp-block-social-links.is-style-logos-only .wp-social-link-google{color:#ea4434}.wp-block-social-links.is-style-logos-only .wp-social-link-instagram{color:#f00075}.wp-block-social-links.is-style-logos-only .wp-social-link-lastfm{color:#e21b24}.wp-block-social-links.is-style-logos-only .wp-social-link-linkedin{color:#0d66c2}.wp-block-social-links.is-style-logos-only .wp-social-link-mastodon{color:#3288d4}.wp-block-social-links.is-style-logos-only .wp-social-link-medium{color:#02ab6c}.wp-block-social-links.is-style-logos-only .wp-social-link-meetup{color:#f6405f}.wp-block-social-links.is-style-logos-only .wp-social-link-pinterest{color:#e60122}.wp-block-social-links.is-style-logos-only .wp-social-link-pocket{color:#ef4155}.wp-block-social-links.is-style-logos-only .wp-social-link-reddit{color:#fe4500}.wp-block-social-links.is-style-logos-only .wp-social-link-skype{color:#0478d7}.wp-block-social-links.is-style-logos-only .wp-social-link-snapchat{color:#fff;stroke:#000}.wp-block-social-links.is-style-logos-only .wp-social-link-soundcloud{color:#ff5600}.wp-block-social-links.is-style-logos-only .wp-social-link-spotify{color:#1bd760}.wp-block-social-links.is-style-logos-only .wp-social-link-tumblr{color:#011835}.wp-block-social-links.is-style-logos-only .wp-social-link-twitch{color:#6440a4}.wp-block-social-links.is-style-logos-only .wp-social-link-twitter{color:#1da1f2}.wp-block-social-links.is-style-logos-only .wp-social-link-vimeo{color:#1eb7ea}.wp-block-social-links.is-style-logos-only .wp-social-link-vk{color:#4680c2}.wp-block-social-links.is-style-logos-only .wp-social-link-wordpress{color:#3499cd}.wp-block-social-links.is-style-logos-only .wp-social-link-yelp{background-color:#d32422;color:#fff}.wp-block-social-links.is-style-logos-only .wp-social-link-youtube{color:red}.wp-block-social-links.is-style-pill-shape .wp-social-link{width:auto}.wp-block-social-links.is-style-pill-shape .wp-social-link a{padding-left:16px;padding-right:16px}.wp-block-spacer{clear:both}p.wp-block-subhead{font-size:1.1em;font-style:italic;opacity:.75}.wp-block-table{overflow-x:auto}.wp-block-table table{width:100%}.wp-block-table .has-fixed-layout{table-layout:fixed;width:100%}.wp-block-table .has-fixed-layout td,.wp-block-table .has-fixed-layout th{word-break:break-word}.wp-block-table.aligncenter,.wp-block-table.alignleft,.wp-block-table.alignright{display:table;width:auto}.wp-block-table.aligncenter td,.wp-block-table.aligncenter th,.wp-block-table.alignleft td,.wp-block-table.alignleft th,.wp-block-table.alignright td,.wp-block-table.alignright th{word-break:break-word}.wp-block-table .has-subtle-light-gray-background-color{background-color:#f3f4f5}.wp-block-table .has-subtle-pale-green-background-color{background-color:#e9fbe5}.wp-block-table .has-subtle-pale-blue-background-color{background-color:#e7f5fe}.wp-block-table .has-subtle-pale-pink-background-color{background-color:#fcf0ef}.wp-block-table.is-style-stripes{border-spacing:0;border-collapse:inherit;background-color:transparent;border-bottom:1px solid #f0f0f0}.wp-block-table.is-style-stripes tbody tr:nth-child(odd){background-color:#f0f0f0}.wp-block-table.is-style-stripes.has-subtle-light-gray-background-color tbody tr:nth-child(odd){background-color:#f3f4f5}.wp-block-table.is-style-stripes.has-subtle-pale-green-background-color tbody tr:nth-child(odd){background-color:#e9fbe5}.wp-block-table.is-style-stripes.has-subtle-pale-blue-background-color tbody tr:nth-child(odd){background-color:#e7f5fe}.wp-block-table.is-style-stripes.has-subtle-pale-pink-background-color tbody tr:nth-child(odd){background-color:#fcf0ef}.wp-block-table.is-style-stripes td,.wp-block-table.is-style-stripes th{border-color:transparent}.wp-block-text-columns,.wp-block-text-columns.aligncenter{display:flex}.wp-block-text-columns .wp-block-column{margin:0 16px;padding:0}.wp-block-text-columns .wp-block-column:first-child{margin-left:0}.wp-block-text-columns .wp-block-column:last-child{margin-right:0}.wp-block-text-columns.columns-2 .wp-block-column{width:50%}.wp-block-text-columns.columns-3 .wp-block-column{width:33.33333%}.wp-block-text-columns.columns-4 .wp-block-column{width:25%}.wp-block-video{margin-left:0;margin-right:0}.wp-block-video video{max-width:100%}@supports ((position:-webkit-sticky) or (position:sticky)){.wp-block-video [poster]{object-fit:cover}}.wp-block-video.aligncenter{text-align:center}.wp-block-video figcaption{margin-top:.5em;margin-bottom:1em}:root .editor-styles-wrapper .has-pale-pink-background-color,:root .has-pale-pink-background-color{background-color:#f78da7}:root .editor-styles-wrapper .has-vivid-red-background-color,:root .has-vivid-red-background-color{background-color:#cf2e2e}:root .editor-styles-wrapper .has-luminous-vivid-orange-background-color,:root .has-luminous-vivid-orange-background-color{background-color:#ff6900}:root .editor-styles-wrapper .has-luminous-vivid-amber-background-color,:root .has-luminous-vivid-amber-background-color{background-color:#fcb900}:root .editor-styles-wrapper .has-light-green-cyan-background-color,:root .has-light-green-cyan-background-color{background-color:#7bdcb5}:root .editor-styles-wrapper .has-vivid-green-cyan-background-color,:root .has-vivid-green-cyan-background-color{background-color:#00d084}:root .editor-styles-wrapper .has-pale-cyan-blue-background-color,:root .has-pale-cyan-blue-background-color{background-color:#8ed1fc}:root .editor-styles-wrapper .has-vivid-cyan-blue-background-color,:root .has-vivid-cyan-blue-background-color{background-color:#0693e3}:root .editor-styles-wrapper .has-vivid-purple-background-color,:root .has-vivid-purple-background-color{background-color:#9b51e0}:root .editor-styles-wrapper .has-white-background-color,:root .has-white-background-color{background-color:#fff}:root .editor-styles-wrapper .has-very-light-gray-background-color,:root .has-very-light-gray-background-color{background-color:#eee}:root .editor-styles-wrapper .has-cyan-bluish-gray-background-color,:root .has-cyan-bluish-gray-background-color{background-color:#abb8c3}:root .editor-styles-wrapper .has-very-dark-gray-background-color,:root .has-very-dark-gray-background-color{background-color:#313131}:root .editor-styles-wrapper .has-black-background-color,:root .has-black-background-color{background-color:#000}:root .editor-styles-wrapper .has-pale-pink-color,:root .has-pale-pink-color{color:#f78da7}:root .editor-styles-wrapper .has-vivid-red-color,:root .has-vivid-red-color{color:#cf2e2e}:root .editor-styles-wrapper .has-luminous-vivid-orange-color,:root .has-luminous-vivid-orange-color{color:#ff6900}:root .editor-styles-wrapper .has-luminous-vivid-amber-color,:root .has-luminous-vivid-amber-color{color:#fcb900}:root .editor-styles-wrapper .has-light-green-cyan-color,:root .has-light-green-cyan-color{color:#7bdcb5}:root .editor-styles-wrapper .has-vivid-green-cyan-color,:root .has-vivid-green-cyan-color{color:#00d084}:root .editor-styles-wrapper .has-pale-cyan-blue-color,:root .has-pale-cyan-blue-color{color:#8ed1fc}:root .editor-styles-wrapper .has-vivid-cyan-blue-color,:root .has-vivid-cyan-blue-color{color:#0693e3}:root .editor-styles-wrapper .has-vivid-purple-color,:root .has-vivid-purple-color{color:#9b51e0}:root .editor-styles-wrapper .has-white-color,:root .has-white-color{color:#fff}:root .editor-styles-wrapper .has-very-light-gray-color,:root .has-very-light-gray-color{color:#eee}:root .editor-styles-wrapper .has-cyan-bluish-gray-color,:root .has-cyan-bluish-gray-color{color:#abb8c3}:root .editor-styles-wrapper .has-very-dark-gray-color,:root .has-very-dark-gray-color{color:#313131}:root .editor-styles-wrapper .has-black-color,:root .has-black-color{color:#000}:root .editor-styles-wrapper .has-vivid-cyan-blue-to-vivid-purple-gradient-background,:root .has-vivid-cyan-blue-to-vivid-purple-gradient-background{background:linear-gradient(135deg,#0693e3,#9b51e0)}:root .editor-styles-wrapper .has-vivid-green-cyan-to-vivid-cyan-blue-gradient-background,:root .has-vivid-green-cyan-to-vivid-cyan-blue-gradient-background{background:linear-gradient(135deg,#00d084,#0693e3)}:root .editor-styles-wrapper .has-light-green-cyan-to-vivid-green-cyan-gradient-background,:root .has-light-green-cyan-to-vivid-green-cyan-gradient-background{background:linear-gradient(135deg,#7adcb4,#00d082)}:root .editor-styles-wrapper .has-luminous-vivid-amber-to-luminous-vivid-orange-gradient-background,:root .has-luminous-vivid-amber-to-luminous-vivid-orange-gradient-background{background:linear-gradient(135deg,#fcb900,#ff6900)}:root .editor-styles-wrapper .has-luminous-vivid-orange-to-vivid-red-gradient-background,:root .has-luminous-vivid-orange-to-vivid-red-gradient-background{background:linear-gradient(135deg,#ff6900,#cf2e2e)}:root .editor-styles-wrapper .has-very-light-gray-to-cyan-bluish-gray-gradient-background,:root .has-very-light-gray-to-cyan-bluish-gray-gradient-background{background:linear-gradient(135deg,#eee,#a9b8c3)}:root .editor-styles-wrapper .has-cool-to-warm-spectrum-gradient-background,:root .has-cool-to-warm-spectrum-gradient-background{background:linear-gradient(135deg,#4aeadc,#9778d1 20%,#cf2aba 40%,#ee2c82 60%,#fb6962 80%,#fef84c)}:root .editor-styles-wrapper .has-blush-light-purple-gradient-background,:root .has-blush-light-purple-gradient-background{background:linear-gradient(135deg,#ffceec,#9896f0)}:root .editor-styles-wrapper .has-blush-bordeaux-gradient-background,:root .has-blush-bordeaux-gradient-background{background:linear-gradient(135deg,#fecda5,#fe2d2d 50%,#6b003e)}:root .editor-styles-wrapper .has-purple-crush-gradient-background,:root .has-purple-crush-gradient-background{background:linear-gradient(135deg,#34e2e4,#4721fb 50%,#ab1dfe)}:root .editor-styles-wrapper .has-luminous-dusk-gradient-background,:root .has-luminous-dusk-gradient-background{background:linear-gradient(135deg,#ffcb70,#c751c0 50%,#4158d0)}:root .editor-styles-wrapper .has-hazy-dawn-gradient-background,:root .has-hazy-dawn-gradient-background{background:linear-gradient(135deg,#faaca8,#dad0ec)}:root .editor-styles-wrapper .has-pale-ocean-gradient-background,:root .has-pale-ocean-gradient-background{background:linear-gradient(135deg,#fff5cb,#b6e3d4 50%,#33a7b5)}:root .editor-styles-wrapper .has-electric-grass-gradient-background,:root .has-electric-grass-gradient-background{background:linear-gradient(135deg,#caf880,#71ce7e)}:root .editor-styles-wrapper .has-subdued-olive-gradient-background,:root .has-subdued-olive-gradient-background{background:linear-gradient(135deg,#fafae1,#67a671)}:root .editor-styles-wrapper .has-atomic-cream-gradient-background,:root .has-atomic-cream-gradient-background{background:linear-gradient(135deg,#fdd79a,#004a59)}:root .editor-styles-wrapper .has-nightshade-gradient-background,:root .has-nightshade-gradient-background{background:linear-gradient(135deg,#330968,#31cdcf)}:root .editor-styles-wrapper .has-midnight-gradient-background,:root .has-midnight-gradient-background{background:linear-gradient(135deg,#020381,#2874fc)}:root .editor-styles-wrapper .has-link-color a,:root .has-link-color a{color:#00e;color:var(--wp--style--color--link,#00e)}.editor-styles-wrapper .has-small-font-size,.has-small-font-size{font-size:13px}.editor-styles-wrapper .has-normal-font-size,.editor-styles-wrapper .has-regular-font-size,.has-normal-font-size,.has-regular-font-size{font-size:16px}.editor-styles-wrapper .has-medium-font-size,.has-medium-font-size{font-size:20px}.editor-styles-wrapper .has-large-font-size,.has-large-font-size{font-size:36px}.editor-styles-wrapper .has-huge-font-size,.editor-styles-wrapper .has-larger-font-size,.has-huge-font-size,.has-larger-font-size{font-size:42px}.has-text-align-center{text-align:center}.has-text-align-left{text-align:left}.has-text-align-right{text-align:right}#end-resizable-editor-section{display:none}.aligncenter{clear:both}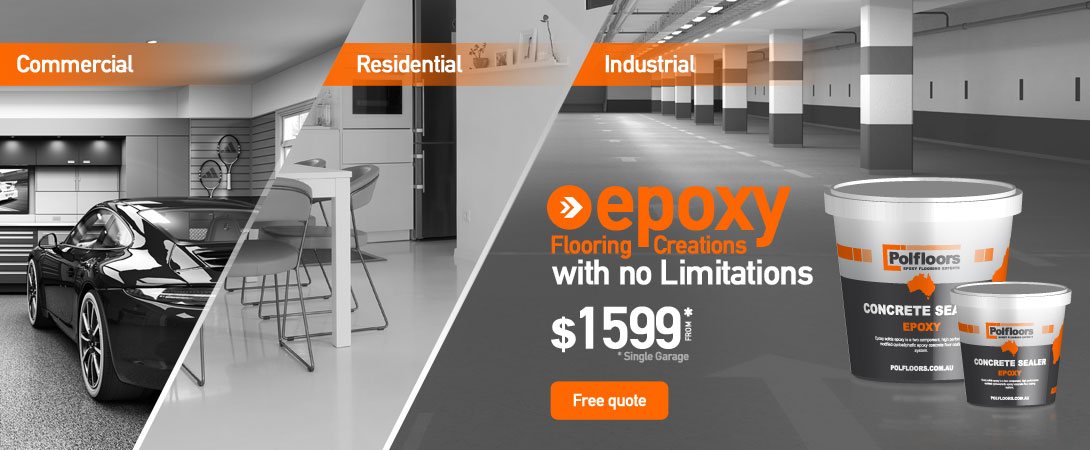 Melbourne – Epoxy Flooring
Epoxy Floor Coatings
Garage floors are mostly neglected as we may store some of our excess stuff in it, Park our car, put heavy machines on it etc. It gets really dirty but it is also difficult to clean. Flooring is a good, budget friendly option for a garage floor. It is easy to clean, low maintenance, resistant to scratches, stains, wheel marks and looks good. Choose from our large variety of flooring. Our experts will provide 100% satisfactory surface on time.
Polfloors coatings will advise you the best flooring solution, Install high performance products, repair, install or replace the coving, repair damaged floor areas, remove existing coating, vinyl or tiles
Call today or visit us and book a free quote.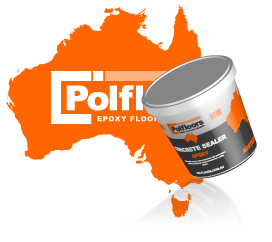 Servicing area: Melbourne, Hoopers Crossing, Werribee, Campbellfield, Dandenong, Carrum Downs, Narre Warren, Geelong
School Floors
Car Parks
Pathways
Patios
Warehouses
DRIVEWAY RESURFACING
Make your drive way the most attractive feature of your home with Polfloors floorings. Visit us and choose from our large variety of floors. Our flooring is easy to clean, durable and resistant. Our experts will apply it neatly in no time. We offer a good price range and always do the work on time. We pride on providing excellent service and make our customers vision a reality.
We guarantee 100% satisfaction. Call us today and book a free quote. Our experts will evaluate your floor and give you a full detail on what has to be done. You do not have to worry about a thing!
KITCHEN FLOORING
Both commercial and residential kitchens need a durable, tough, low maintenance floor that is not only resistant but also looks beautiful. We at Polfloor have a large variety of floors to choose from. We have something for everyone in store. Come and have a look and get expert advice. We have done successful projects in Melbourne.
Call us today or visit us for advice and book for a free quote. Our workers will give you specialist advice and make sure that you get what you want once your floor is done.
Why choose our company
100% Satisfaction Guarantee
Large teams available for large commercial jobs.
Complete Work Health & Safety Documentation
Jobs completed on time and within budget.
Provide Internal & External Solutions.
We understand the preparation of the concrete is key and work hard to ensure yours is crack and paint free prior.
Locally owned and operated company.
Superior workmanship and continued support.
PolFloors :: Residential, Commercial & Industrial
Our coatings are available in a versatile palette of colors and finish options ranging from smooth, high gloss coatings to seeded systems that provide non-slip footing, increased thickness and improved durability. We can create combinations of primers, coatings, toppings and sealers to create almost any effect. Whether Industrial, Commercial or Residential, PolFloors floor coating systems provide the "state of the art" of high performance floors.
Testimonial
We were referred to PolFloors from a neighbor. Not only was Joanna very professional, but she was also so prompt in scheduling an appointment for us! Now this is quote clear why they have been rated with 5 stars by so many customers. They fixed inconsistencies on the floor before they began laying the flooring which is extremely important. It is more gorgeous than we anticipated!!! We are very pleased and are extremely happy with our new garage floors! Thank you guys!
Marek, Wavell Heights
These guys are unbelievable. The did the job in just two days and now my garage looks amazing. Now the floor is clean and easy to maintain. I'd highly recommend this company!
Ted, North Brisbane
PolFloors did an awesome job on my garage floor! Jo was able to come out and give me a quote right away. She was very laid back and didn't pressure me on anything. I would definitely recommend this company!
Anna, Brisbane