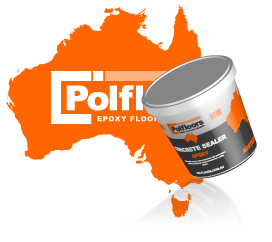 A garage floor can look dull and very rough overtime. But that does not have to be the case anymore. We at Polfloors will give you expert advice on your garage floor. You can choose from our vast variety of options including floor paint, epoxy, garage sealer etc.
Why not give us a call today and get expert advice from our customer service on Sunshine Coast. You can also book an appointment for a free quote. We are well aware of the Sunshine Coast market and we assure you that you will receive quality work without ruining your budget.
Servicing area: Sunshine Coast, Mooloolaba, Noosa, Caloundra
School Floors
Car Parks
Pathways
Patios
Warehouses
Make your Drive way the most attractive feature of your home:
A drive way is not something that should be left out from decorating and caring. Yes, it can be used very rigorously, as it not only serves to park your car, but heavy objects can be placed and dragged over it. Your drive way can be the most attractive feature of your home. If you think that flooring your drive way will cost you a fortune and you should better leave it as it is. Call us today for a free quote, we assure you that you will not burst your budget. We have reasonable prices and are well aware of the market. Our customer service will give you expert advice and explain all you need to know.
Rejuvenate your Kitchen:
As a kitchen is a place that is used on a daily basis, it can become very rough and dirty over time. Even if you keep it clean ,it may still look dark and grey. Epoxy flooring is a good option to bring your kitchen to life, without going through the mess and expense of renovation. Choose from our huge variety of kitchen flooring. Our experts will explain the pros and cons of the ones you choose to make sure you get the most suitable one for your kitchen. We provide excellent, neat and quality flooring for residential as well as commercial kitchens. Here at Polfloors our main aim is to satisfy the customer and to give them exactly what they imagine.