');mask-image:url('data:image/svg+xml;utf8,');mask-mode:alpha;-webkit-mask-repeat:no-repeat;mask-repeat:no-repeat;-webkit-mask-size:contain;mask-size:contain;-webkit-mask-position:center;mask-position:center;border-radius:0}}.wp-block-latest-comments__comment{font-size:15px;line-height:1.1;list-style:none;margin-bottom:1em}.has-avatars .wp-block-latest-comments__comment{min-height:36px;list-style:none}.has-avatars .wp-block-latest-comments__comment .wp-block-latest-comments__comment-excerpt,.has-avatars .wp-block-latest-comments__comment .wp-block-latest-comments__comment-meta{margin-left:52px}.has-dates .wp-block-latest-comments__comment,.has-excerpts .wp-block-latest-comments__comment{line-height:1.5}.wp-block-latest-comments__comment-excerpt p{font-size:14px;line-height:1.8;margin:5px 0 20px}.wp-block-latest-comments__comment-date{color:#8f98a1;display:block;font-size:12px}.wp-block-latest-comments .avatar,.wp-block-latest-comments__comment-avatar{border-radius:24px;display:block;float:left;height:40px;margin-right:12px;width:40px}.wp-block-latest-posts.alignleft{margin-right:2em}.wp-block-latest-posts.alignright{margin-left:2em}.wp-block-latest-posts.wp-block-latest-posts__list{list-style:none}.wp-block-latest-posts.wp-block-latest-posts__list li{clear:both}.wp-block-latest-posts.is-grid{display:flex;flex-wrap:wrap;padding:0}.wp-block-latest-posts.is-grid li{margin:0 20px 20px 0;width:100%}@media (min-width:600px){.wp-block-latest-posts.columns-2 li{width:calc(50% - 20px)}.wp-block-latest-posts.columns-3 li{width:calc(33.33333% - 20px)}.wp-block-latest-posts.columns-4 li{width:calc(25% - 20px)}.wp-block-latest-posts.columns-5 li{width:calc(20% - 20px)}.wp-block-latest-posts.columns-6 li{width:calc(16.66667% - 20px)}}.wp-block-latest-posts__post-author,.wp-block-latest-posts__post-date{display:block;color:#6c7781;font-size:13px}.wp-block-latest-posts__post-excerpt{margin-top:8px;margin-bottom:16px}.wp-block-latest-posts__featured-image img{height:auto;width:auto}.wp-block-latest-posts__featured-image.alignleft{margin-right:1em}.wp-block-latest-posts__featured-image.alignright{margin-left:1em}.wp-block-latest-posts__featured-image.aligncenter{margin-bottom:1em;text-align:center}.edit-post-visual-editor .wp-block-latest-posts.is-grid li{margin-bottom:20px}.wp-block-media-text{direction:ltr;display:-ms-grid;display:grid;-ms-grid-columns:50% 1fr;grid-template-columns:50% 1fr;-ms-grid-rows:auto;grid-template-rows:auto}.wp-block-media-text.has-media-on-the-right{-ms-grid-columns:1fr 50%;grid-template-columns:1fr 50%}.wp-block-media-text.is-vertically-aligned-top .wp-block-media-text__content,.wp-block-media-text.is-vertically-aligned-top .wp-block-media-text__media{-ms-grid-row-align:start;align-self:start}.wp-block-media-text.is-vertically-aligned-center .wp-block-media-text__content,.wp-block-media-text.is-vertically-aligned-center .wp-block-media-text__media,.wp-block-media-text .wp-block-media-text__content,.wp-block-media-text .wp-block-media-text__media{-ms-grid-row-align:center;align-self:center}.wp-block-media-text.is-vertically-aligned-bottom .wp-block-media-text__content,.wp-block-media-text.is-vertically-aligned-bottom .wp-block-media-text__media{-ms-grid-row-align:end;align-self:end}.wp-block-media-text .wp-block-media-text__media{-ms-grid-column:1;grid-column:1;-ms-grid-row:1;grid-row:1;margin:0}.wp-block-media-text .wp-block-media-text__content{direction:ltr;-ms-grid-column:2;grid-column:2;-ms-grid-row:1;grid-row:1;padding:0 8%;word-break:break-word}.wp-block-media-text.has-media-on-the-right .wp-block-media-text__media{-ms-grid-column:2;grid-column:2;-ms-grid-row:1;grid-row:1}.wp-block-media-text.has-media-on-the-right .wp-block-media-text__content{-ms-grid-column:1;grid-column:1;-ms-grid-row:1;grid-row:1}.wp-block-media-text__media img,.wp-block-media-text__media video{max-width:unset;width:100%;vertical-align:middle}.wp-block-media-text.is-image-fill figure.wp-block-media-text__media{height:100%;min-height:250px;background-size:cover}.wp-block-media-text.is-image-fill figure.wp-block-media-text__media>img{position:absolute;width:1px;height:1px;padding:0;margin:-1px;overflow:hidden;clip:rect(0,0,0,0);border:0}@media (max-width:600px){.wp-block-media-text.is-stacked-on-mobile{-ms-grid-columns:100%!important;grid-template-columns:100%!important}.wp-block-media-text.is-stacked-on-mobile .wp-block-media-text__media{-ms-grid-column:1;grid-column:1;-ms-grid-row:1;grid-row:1}.wp-block-media-text.is-stacked-on-mobile.has-media-on-the-right .wp-block-media-text__media,.wp-block-media-text.is-stacked-on-mobile .wp-block-media-text__content{-ms-grid-column:1;grid-column:1;-ms-grid-row:2;grid-row:2}.wp-block-media-text.is-stacked-on-mobile.has-media-on-the-right .wp-block-media-text__content{-ms-grid-column:1;grid-column:1;-ms-grid-row:1;grid-row:1}}.wp-block-navigation.is-style-light .wp-block-navigation-link:not(.has-text-color),.wp-block-navigation .wp-block-navigation-link:not(.has-text-color){color:#1e1e1e}.wp-block-navigation.is-style-light:not(.has-background) .wp-block-navigation__container,.wp-block-navigation:not(.has-background) .wp-block-navigation__container{background-color:#fff}.wp-block-navigation.is-style-dark .wp-block-navigation-link:not(.has-text-color){color:#fff}.wp-block-navigation.is-style-dark:not(.has-background) .wp-block-navigation__container{background-color:#1e1e1e}.items-justified-left>ul{justify-content:flex-start}.items-justified-center>ul{justify-content:center}.items-justified-right>ul{justify-content:flex-end}.wp-block-navigation-link{display:flex;align-items:center;position:relative;margin:0}.wp-block-navigation-link .wp-block-navigation__container:empty{display:none}.wp-block-navigation__container{list-style:none;margin:0;padding-left:0;display:flex;flex-wrap:wrap}.is-vertical .wp-block-navigation__container{display:block}.has-child .wp-block-navigation__container{border:1px solid rgba(0,0,0,.15);background-color:inherit;color:inherit;position:absolute;left:0;top:100%;width:fit-content;z-index:1;opacity:0;transition:opacity .1s linear;visibility:hidden}.has-child .wp-block-navigation__container>.wp-block-navigation-link>.wp-block-navigation-link__content{flex-grow:1}.has-child .wp-block-navigation__container>.wp-block-navigation-link>.wp-block-navigation-link__submenu-icon{padding-right:8px}@media (min-width:782px){.has-child .wp-block-navigation__container{left:24px}.has-child .wp-block-navigation__container .wp-block-navigation__container{left:100%;top:-1px}.has-child .wp-block-navigation__container .wp-block-navigation__container:before{content:"";position:absolute;right:100%;height:100%;display:block;width:8px;background:transparent}.has-child .wp-block-navigation__container .wp-block-navigation-link__submenu-icon svg{transform:rotate(0)}}.has-child:hover{cursor:pointer}.has-child:hover>.wp-block-navigation__container{visibility:visible;opacity:1;display:flex;flex-direction:column}.has-child:focus-within{cursor:pointer}.has-child:focus-within>.wp-block-navigation__container{visibility:visible;opacity:1;display:flex;flex-direction:column}.wp-block-navigation-link__content{text-decoration:none;padding:8px 16px}.wp-block-navigation-link__content+.wp-block-navigation-link__content{padding-top:0}.has-text-color .wp-block-navigation-link__content{color:inherit}.wp-block-navigation-link__label{font-family:-apple-system,BlinkMacSystemFont,Segoe\ UI,Roboto,Oxygen-Sans,Ubuntu,Cantarell,Helvetica\ Neue,sans-serif;word-break:normal;overflow-wrap:break-word}.wp-block-navigation-link__submenu-icon{height:inherit;padding:6px 16px}.wp-block-navigation-link__submenu-icon svg{fill:currentColor}@media (min-width:782px){.wp-block-navigation-link__submenu-icon svg{transform:rotate(90deg)}}.is-small-text{font-size:14px}.is-regular-text{font-size:16px}.is-large-text{font-size:36px}.is-larger-text{font-size:48px}.has-drop-cap:not(:focus):first-letter{float:left;font-size:8.4em;line-height:.68;font-weight:100;margin:.05em .1em 0 0;text-transform:uppercase;font-style:normal}p.has-background{padding:20px 38px}p.has-text-color a{color:inherit}.wp-block-post-author{display:flex;flex-wrap:wrap;line-height:1.5}.wp-block-post-author__byline{width:100%;margin-top:0;margin-bottom:0;font-size:.5em}.wp-block-post-author__avatar{margin-right:16px}.wp-block-post-author__bio{margin-bottom:8px;font-size:.7em}.wp-block-post-author__content{flex-grow:1;flex-basis:0%}.wp-block-post-author__name{font-weight:700;margin:0}.wp-block-pullquote{padding:3em 0;margin-left:0;margin-right:0;text-align:center}.wp-block-pullquote.alignleft,.wp-block-pullquote.alignright{max-width:290px}.wp-block-pullquote.alignleft p,.wp-block-pullquote.alignright p{font-size:20px}.wp-block-pullquote p{font-size:28px;line-height:1.6}.wp-block-pullquote cite,.wp-block-pullquote footer{position:relative}.wp-block-pullquote .has-text-color a{color:inherit}.wp-block-pullquote:not(.is-style-solid-color){background:none}.wp-block-pullquote.is-style-solid-color{border:none}.wp-block-pullquote.is-style-solid-color blockquote{margin-left:auto;margin-right:auto;text-align:left;max-width:60%}.wp-block-pullquote.is-style-solid-color blockquote p{margin-top:0;margin-bottom:0;font-size:32px}.wp-block-pullquote.is-style-solid-color blockquote cite{text-transform:none;font-style:normal}.wp-block-pullquote cite{color:inherit}.wp-block-quote.is-large,.wp-block-quote.is-style-large{margin:0 0 16px;padding:0 1em}.wp-block-quote.is-large p,.wp-block-quote.is-style-large p{font-size:24px;font-style:italic;line-height:1.6}.wp-block-quote.is-large cite,.wp-block-quote.is-large footer,.wp-block-quote.is-style-large cite,.wp-block-quote.is-style-large footer{font-size:18px;text-align:right}.wp-block-rss.alignleft{margin-right:2em}.wp-block-rss.alignright{margin-left:2em}.wp-block-rss.is-grid{display:flex;flex-wrap:wrap;padding:0;list-style:none}.wp-block-rss.is-grid li{margin:0 16px 16px 0;width:100%}@media (min-width:600px){.wp-block-rss.columns-2 li{width:calc(50% - 16px)}.wp-block-rss.columns-3 li{width:calc(33.33333% - 16px)}.wp-block-rss.columns-4 li{width:calc(25% - 16px)}.wp-block-rss.columns-5 li{width:calc(20% - 16px)}.wp-block-rss.columns-6 li{width:calc(16.66667% - 16px)}}.wp-block-rss__item-author,.wp-block-rss__item-publish-date{display:block;color:#6c7781;font-size:13px}.wp-block-search{display:flex;flex-wrap:wrap}.wp-block-search .wp-block-search__label{width:100%}.wp-block-search .wp-block-search__input{flex-grow:1;max-width:360px}.wp-block-search .wp-block-search__button{margin-left:10px}.wp-block-separator.is-style-wide{border-bottom-width:1px}.wp-block-separator.is-style-dots{background:none!important;border:none;text-align:center;max-width:none;line-height:1;height:auto}.wp-block-separator.is-style-dots:before{content:"\00b7 \00b7 \00b7";color:currentColor;font-size:20px;letter-spacing:2em;padding-left:2em;font-family:serif}.wp-block-social-links{display:flex;justify-content:flex-start;padding-left:0;padding-right:0;margin-left:0}.wp-block-social-links .wp-social-link a,.wp-block-social-links .wp-social-link a:hover{text-decoration:none;border-bottom:0;box-shadow:none}.wp-social-link{display:block;width:36px;height:36px;border-radius:36px;margin-right:8px;transition:transform .1s ease}@media (prefers-reduced-motion:reduce){.wp-social-link{transition-duration:0s}}.wp-social-link a{padding:6px;display:block;line-height:0;transition:transform .1s ease}.wp-social-link a,.wp-social-link a:active,.wp-social-link a:hover,.wp-social-link a:visited,.wp-social-link svg{color:currentColor;fill:currentColor}.wp-social-link:hover{transform:scale(1.1)}.wp-block-social-links.aligncenter{justify-content:center;display:flex}.wp-block-social-links:not(.is-style-logos-only) .wp-social-link{background-color:#f0f0f0;color:#444}.wp-block-social-links:not(.is-style-logos-only) .wp-social-link-amazon{background-color:#f90;color:#fff}.wp-block-social-links:not(.is-style-logos-only) .wp-social-link-bandcamp{background-color:#1ea0c3;color:#fff}.wp-block-social-links:not(.is-style-logos-only) .wp-social-link-behance{background-color:#0757fe;color:#fff}.wp-block-social-links:not(.is-style-logos-only) .wp-social-link-codepen{background-color:#1e1f26;color:#fff}.wp-block-social-links:not(.is-style-logos-only) .wp-social-link-deviantart{background-color:#02e49b;color:#fff}.wp-block-social-links:not(.is-style-logos-only) .wp-social-link-dribbble{background-color:#e94c89;color:#fff}.wp-block-social-links:not(.is-style-logos-only) .wp-social-link-dropbox{background-color:#4280ff;color:#fff}.wp-block-social-links:not(.is-style-logos-only) .wp-social-link-etsy{background-color:#f45800;color:#fff}.wp-block-social-links:not(.is-style-logos-only) .wp-social-link-facebook{background-color:#1778f2;color:#fff}.wp-block-social-links:not(.is-style-logos-only) .wp-social-link-fivehundredpx{background-color:#000;color:#fff}.wp-block-social-links:not(.is-style-logos-only) .wp-social-link-flickr{background-color:#0461dd;color:#fff}.wp-block-social-links:not(.is-style-logos-only) .wp-social-link-foursquare{background-color:#e65678;color:#fff}.wp-block-social-links:not(.is-style-logos-only) .wp-social-link-github{background-color:#24292d;color:#fff}.wp-block-social-links:not(.is-style-logos-only) .wp-social-link-goodreads{background-color:#eceadd;color:#382110}.wp-block-social-links:not(.is-style-logos-only) .wp-social-link-google{background-color:#ea4434;color:#fff}.wp-block-social-links:not(.is-style-logos-only) .wp-social-link-instagram{background-color:#f00075;color:#fff}.wp-block-social-links:not(.is-style-logos-only) .wp-social-link-lastfm{background-color:#e21b24;color:#fff}.wp-block-social-links:not(.is-style-logos-only) .wp-social-link-linkedin{background-color:#0d66c2;color:#fff}.wp-block-social-links:not(.is-style-logos-only) .wp-social-link-mastodon{background-color:#3288d4;color:#fff}.wp-block-social-links:not(.is-style-logos-only) .wp-social-link-medium{background-color:#02ab6c;color:#fff}.wp-block-social-links:not(.is-style-logos-only) .wp-social-link-meetup{background-color:#f6405f;color:#fff}.wp-block-social-links:not(.is-style-logos-only) .wp-social-link-pinterest{background-color:#e60122;color:#fff}.wp-block-social-links:not(.is-style-logos-only) .wp-social-link-pocket{background-color:#ef4155;color:#fff}.wp-block-social-links:not(.is-style-logos-only) .wp-social-link-reddit{background-color:#fe4500;color:#fff}.wp-block-social-links:not(.is-style-logos-only) .wp-social-link-skype{background-color:#0478d7;color:#fff}.wp-block-social-links:not(.is-style-logos-only) .wp-social-link-snapchat{background-color:#fefc00;color:#fff;stroke:#000}.wp-block-social-links:not(.is-style-logos-only) .wp-social-link-soundcloud{background-color:#ff5600;color:#fff}.wp-block-social-links:not(.is-style-logos-only) .wp-social-link-spotify{background-color:#1bd760;color:#fff}.wp-block-social-links:not(.is-style-logos-only) .wp-social-link-tumblr{background-color:#011835;color:#fff}.wp-block-social-links:not(.is-style-logos-only) .wp-social-link-twitch{background-color:#6440a4;color:#fff}.wp-block-social-links:not(.is-style-logos-only) .wp-social-link-twitter{background-color:#1da1f2;color:#fff}.wp-block-social-links:not(.is-style-logos-only) .wp-social-link-vimeo{background-color:#1eb7ea;color:#fff}.wp-block-social-links:not(.is-style-logos-only) .wp-social-link-vk{background-color:#4680c2;color:#fff}.wp-block-social-links:not(.is-style-logos-only) .wp-social-link-wordpress{background-color:#3499cd;color:#fff}.wp-block-social-links:not(.is-style-logos-only) .wp-social-link-yelp{background-color:#d32422;color:#fff}.wp-block-social-links:not(.is-style-logos-only) .wp-social-link-youtube{background-color:red;color:#fff}.wp-block-social-links.is-style-logos-only .wp-social-link{background:none;padding:4px}.wp-block-social-links.is-style-logos-only .wp-social-link svg{width:28px;height:28px}.wp-block-social-links.is-style-logos-only .wp-social-link-amazon{color:#f90}.wp-block-social-links.is-style-logos-only .wp-social-link-bandcamp{color:#1ea0c3}.wp-block-social-links.is-style-logos-only .wp-social-link-behance{color:#0757fe}.wp-block-social-links.is-style-logos-only .wp-social-link-codepen{color:#1e1f26}.wp-block-social-links.is-style-logos-only .wp-social-link-deviantart{color:#02e49b}.wp-block-social-links.is-style-logos-only .wp-social-link-dribbble{color:#e94c89}.wp-block-social-links.is-style-logos-only .wp-social-link-dropbox{color:#4280ff}.wp-block-social-links.is-style-logos-only .wp-social-link-etsy{color:#f45800}.wp-block-social-links.is-style-logos-only .wp-social-link-facebook{color:#1778f2}.wp-block-social-links.is-style-logos-only .wp-social-link-fivehundredpx{color:#000}.wp-block-social-links.is-style-logos-only .wp-social-link-flickr{color:#0461dd}.wp-block-social-links.is-style-logos-only .wp-social-link-foursquare{color:#e65678}.wp-block-social-links.is-style-logos-only .wp-social-link-github{color:#24292d}.wp-block-social-links.is-style-logos-only .wp-social-link-goodreads{color:#382110}.wp-block-social-links.is-style-logos-only .wp-social-link-google{color:#ea4434}.wp-block-social-links.is-style-logos-only .wp-social-link-instagram{color:#f00075}.wp-block-social-links.is-style-logos-only .wp-social-link-lastfm{color:#e21b24}.wp-block-social-links.is-style-logos-only .wp-social-link-linkedin{color:#0d66c2}.wp-block-social-links.is-style-logos-only .wp-social-link-mastodon{color:#3288d4}.wp-block-social-links.is-style-logos-only .wp-social-link-medium{color:#02ab6c}.wp-block-social-links.is-style-logos-only .wp-social-link-meetup{color:#f6405f}.wp-block-social-links.is-style-logos-only .wp-social-link-pinterest{color:#e60122}.wp-block-social-links.is-style-logos-only .wp-social-link-pocket{color:#ef4155}.wp-block-social-links.is-style-logos-only .wp-social-link-reddit{color:#fe4500}.wp-block-social-links.is-style-logos-only .wp-social-link-skype{color:#0478d7}.wp-block-social-links.is-style-logos-only .wp-social-link-snapchat{color:#fff;stroke:#000}.wp-block-social-links.is-style-logos-only .wp-social-link-soundcloud{color:#ff5600}.wp-block-social-links.is-style-logos-only .wp-social-link-spotify{color:#1bd760}.wp-block-social-links.is-style-logos-only .wp-social-link-tumblr{color:#011835}.wp-block-social-links.is-style-logos-only .wp-social-link-twitch{color:#6440a4}.wp-block-social-links.is-style-logos-only .wp-social-link-twitter{color:#1da1f2}.wp-block-social-links.is-style-logos-only .wp-social-link-vimeo{color:#1eb7ea}.wp-block-social-links.is-style-logos-only .wp-social-link-vk{color:#4680c2}.wp-block-social-links.is-style-logos-only .wp-social-link-wordpress{color:#3499cd}.wp-block-social-links.is-style-logos-only .wp-social-link-yelp{background-color:#d32422;color:#fff}.wp-block-social-links.is-style-logos-only .wp-social-link-youtube{color:red}.wp-block-social-links.is-style-pill-shape .wp-social-link{width:auto}.wp-block-social-links.is-style-pill-shape .wp-social-link a{padding-left:16px;padding-right:16px}.wp-block-spacer{clear:both}p.wp-block-subhead{font-size:1.1em;font-style:italic;opacity:.75}.wp-block-table{overflow-x:auto}.wp-block-table table{width:100%}.wp-block-table .has-fixed-layout{table-layout:fixed;width:100%}.wp-block-table .has-fixed-layout td,.wp-block-table .has-fixed-layout th{word-break:break-word}.wp-block-table.aligncenter,.wp-block-table.alignleft,.wp-block-table.alignright{display:table;width:auto}.wp-block-table.aligncenter td,.wp-block-table.aligncenter th,.wp-block-table.alignleft td,.wp-block-table.alignleft th,.wp-block-table.alignright td,.wp-block-table.alignright th{word-break:break-word}.wp-block-table .has-subtle-light-gray-background-color{background-color:#f3f4f5}.wp-block-table .has-subtle-pale-green-background-color{background-color:#e9fbe5}.wp-block-table .has-subtle-pale-blue-background-color{background-color:#e7f5fe}.wp-block-table .has-subtle-pale-pink-background-color{background-color:#fcf0ef}.wp-block-table.is-style-stripes{border-spacing:0;border-collapse:inherit;background-color:transparent;border-bottom:1px solid #f0f0f0}.wp-block-table.is-style-stripes tbody tr:nth-child(odd){background-color:#f0f0f0}.wp-block-table.is-style-stripes.has-subtle-light-gray-background-color tbody tr:nth-child(odd){background-color:#f3f4f5}.wp-block-table.is-style-stripes.has-subtle-pale-green-background-color tbody tr:nth-child(odd){background-color:#e9fbe5}.wp-block-table.is-style-stripes.has-subtle-pale-blue-background-color tbody tr:nth-child(odd){background-color:#e7f5fe}.wp-block-table.is-style-stripes.has-subtle-pale-pink-background-color tbody tr:nth-child(odd){background-color:#fcf0ef}.wp-block-table.is-style-stripes td,.wp-block-table.is-style-stripes th{border-color:transparent}.wp-block-text-columns,.wp-block-text-columns.aligncenter{display:flex}.wp-block-text-columns .wp-block-column{margin:0 16px;padding:0}.wp-block-text-columns .wp-block-column:first-child{margin-left:0}.wp-block-text-columns .wp-block-column:last-child{margin-right:0}.wp-block-text-columns.columns-2 .wp-block-column{width:50%}.wp-block-text-columns.columns-3 .wp-block-column{width:33.33333%}.wp-block-text-columns.columns-4 .wp-block-column{width:25%}.wp-block-video{margin-left:0;margin-right:0}.wp-block-video video{max-width:100%}@supports ((position:-webkit-sticky) or (position:sticky)){.wp-block-video [poster]{object-fit:cover}}.wp-block-video.aligncenter{text-align:center}.wp-block-video figcaption{margin-top:.5em;margin-bottom:1em}:root .editor-styles-wrapper .has-pale-pink-background-color,:root .has-pale-pink-background-color{background-color:#f78da7}:root .editor-styles-wrapper .has-vivid-red-background-color,:root .has-vivid-red-background-color{background-color:#cf2e2e}:root .editor-styles-wrapper .has-luminous-vivid-orange-background-color,:root .has-luminous-vivid-orange-background-color{background-color:#ff6900}:root .editor-styles-wrapper .has-luminous-vivid-amber-background-color,:root .has-luminous-vivid-amber-background-color{background-color:#fcb900}:root .editor-styles-wrapper .has-light-green-cyan-background-color,:root .has-light-green-cyan-background-color{background-color:#7bdcb5}:root .editor-styles-wrapper .has-vivid-green-cyan-background-color,:root .has-vivid-green-cyan-background-color{background-color:#00d084}:root .editor-styles-wrapper .has-pale-cyan-blue-background-color,:root .has-pale-cyan-blue-background-color{background-color:#8ed1fc}:root .editor-styles-wrapper .has-vivid-cyan-blue-background-color,:root .has-vivid-cyan-blue-background-color{background-color:#0693e3}:root .editor-styles-wrapper .has-vivid-purple-background-color,:root .has-vivid-purple-background-color{background-color:#9b51e0}:root .editor-styles-wrapper .has-white-background-color,:root .has-white-background-color{background-color:#fff}:root .editor-styles-wrapper .has-very-light-gray-background-color,:root .has-very-light-gray-background-color{background-color:#eee}:root .editor-styles-wrapper .has-cyan-bluish-gray-background-color,:root .has-cyan-bluish-gray-background-color{background-color:#abb8c3}:root .editor-styles-wrapper .has-very-dark-gray-background-color,:root .has-very-dark-gray-background-color{background-color:#313131}:root .editor-styles-wrapper .has-black-background-color,:root .has-black-background-color{background-color:#000}:root .editor-styles-wrapper .has-pale-pink-color,:root .has-pale-pink-color{color:#f78da7}:root .editor-styles-wrapper .has-vivid-red-color,:root .has-vivid-red-color{color:#cf2e2e}:root .editor-styles-wrapper .has-luminous-vivid-orange-color,:root .has-luminous-vivid-orange-color{color:#ff6900}:root .editor-styles-wrapper .has-luminous-vivid-amber-color,:root .has-luminous-vivid-amber-color{color:#fcb900}:root .editor-styles-wrapper .has-light-green-cyan-color,:root .has-light-green-cyan-color{color:#7bdcb5}:root .editor-styles-wrapper .has-vivid-green-cyan-color,:root .has-vivid-green-cyan-color{color:#00d084}:root .editor-styles-wrapper .has-pale-cyan-blue-color,:root .has-pale-cyan-blue-color{color:#8ed1fc}:root .editor-styles-wrapper .has-vivid-cyan-blue-color,:root .has-vivid-cyan-blue-color{color:#0693e3}:root .editor-styles-wrapper .has-vivid-purple-color,:root .has-vivid-purple-color{color:#9b51e0}:root .editor-styles-wrapper .has-white-color,:root .has-white-color{color:#fff}:root .editor-styles-wrapper .has-very-light-gray-color,:root .has-very-light-gray-color{color:#eee}:root .editor-styles-wrapper .has-cyan-bluish-gray-color,:root .has-cyan-bluish-gray-color{color:#abb8c3}:root .editor-styles-wrapper .has-very-dark-gray-color,:root .has-very-dark-gray-color{color:#313131}:root .editor-styles-wrapper .has-black-color,:root .has-black-color{color:#000}:root .editor-styles-wrapper .has-vivid-cyan-blue-to-vivid-purple-gradient-background,:root .has-vivid-cyan-blue-to-vivid-purple-gradient-background{background:linear-gradient(135deg,#0693e3,#9b51e0)}:root .editor-styles-wrapper .has-vivid-green-cyan-to-vivid-cyan-blue-gradient-background,:root .has-vivid-green-cyan-to-vivid-cyan-blue-gradient-background{background:linear-gradient(135deg,#00d084,#0693e3)}:root .editor-styles-wrapper .has-light-green-cyan-to-vivid-green-cyan-gradient-background,:root .has-light-green-cyan-to-vivid-green-cyan-gradient-background{background:linear-gradient(135deg,#7adcb4,#00d082)}:root .editor-styles-wrapper .has-luminous-vivid-amber-to-luminous-vivid-orange-gradient-background,:root .has-luminous-vivid-amber-to-luminous-vivid-orange-gradient-background{background:linear-gradient(135deg,#fcb900,#ff6900)}:root .editor-styles-wrapper .has-luminous-vivid-orange-to-vivid-red-gradient-background,:root .has-luminous-vivid-orange-to-vivid-red-gradient-background{background:linear-gradient(135deg,#ff6900,#cf2e2e)}:root .editor-styles-wrapper .has-very-light-gray-to-cyan-bluish-gray-gradient-background,:root .has-very-light-gray-to-cyan-bluish-gray-gradient-background{background:linear-gradient(135deg,#eee,#a9b8c3)}:root .editor-styles-wrapper .has-cool-to-warm-spectrum-gradient-background,:root .has-cool-to-warm-spectrum-gradient-background{background:linear-gradient(135deg,#4aeadc,#9778d1 20%,#cf2aba 40%,#ee2c82 60%,#fb6962 80%,#fef84c)}:root .editor-styles-wrapper .has-blush-light-purple-gradient-background,:root .has-blush-light-purple-gradient-background{background:linear-gradient(135deg,#ffceec,#9896f0)}:root .editor-styles-wrapper .has-blush-bordeaux-gradient-background,:root .has-blush-bordeaux-gradient-background{background:linear-gradient(135deg,#fecda5,#fe2d2d 50%,#6b003e)}:root .editor-styles-wrapper .has-purple-crush-gradient-background,:root .has-purple-crush-gradient-background{background:linear-gradient(135deg,#34e2e4,#4721fb 50%,#ab1dfe)}:root .editor-styles-wrapper .has-luminous-dusk-gradient-background,:root .has-luminous-dusk-gradient-background{background:linear-gradient(135deg,#ffcb70,#c751c0 50%,#4158d0)}:root .editor-styles-wrapper .has-hazy-dawn-gradient-background,:root .has-hazy-dawn-gradient-background{background:linear-gradient(135deg,#faaca8,#dad0ec)}:root .editor-styles-wrapper .has-pale-ocean-gradient-background,:root .has-pale-ocean-gradient-background{background:linear-gradient(135deg,#fff5cb,#b6e3d4 50%,#33a7b5)}:root .editor-styles-wrapper .has-electric-grass-gradient-background,:root .has-electric-grass-gradient-background{background:linear-gradient(135deg,#caf880,#71ce7e)}:root .editor-styles-wrapper .has-subdued-olive-gradient-background,:root .has-subdued-olive-gradient-background{background:linear-gradient(135deg,#fafae1,#67a671)}:root .editor-styles-wrapper .has-atomic-cream-gradient-background,:root .has-atomic-cream-gradient-background{background:linear-gradient(135deg,#fdd79a,#004a59)}:root .editor-styles-wrapper .has-nightshade-gradient-background,:root .has-nightshade-gradient-background{background:linear-gradient(135deg,#330968,#31cdcf)}:root .editor-styles-wrapper .has-midnight-gradient-background,:root .has-midnight-gradient-background{background:linear-gradient(135deg,#020381,#2874fc)}:root .editor-styles-wrapper .has-link-color a,:root .has-link-color a{color:#00e;color:var(--wp--style--color--link,#00e)}.editor-styles-wrapper .has-small-font-size,.has-small-font-size{font-size:13px}.editor-styles-wrapper .has-normal-font-size,.editor-styles-wrapper .has-regular-font-size,.has-normal-font-size,.has-regular-font-size{font-size:16px}.editor-styles-wrapper .has-medium-font-size,.has-medium-font-size{font-size:20px}.editor-styles-wrapper .has-large-font-size,.has-large-font-size{font-size:36px}.editor-styles-wrapper .has-huge-font-size,.editor-styles-wrapper .has-larger-font-size,.has-huge-font-size,.has-larger-font-size{font-size:42px}.has-text-align-center{text-align:center}.has-text-align-left{text-align:left}.has-text-align-right{text-align:right}#end-resizable-editor-section{display:none}.aligncenter{clear:both}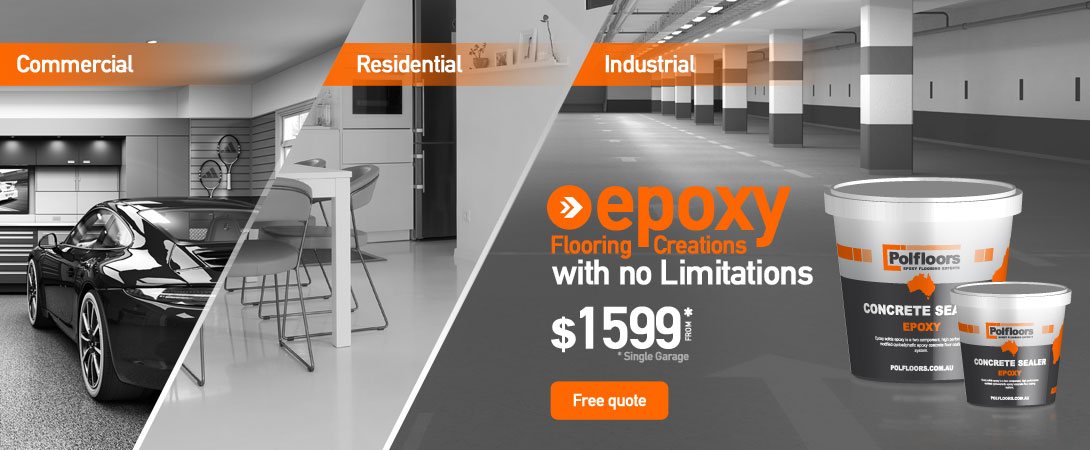 Services
PolFloors
We have been serving for many years and proudly providing only high-standard, quality floor coating, grinding, polishing and treatments using products from the world's leading manufacturers. At Polfloors we pride on giving great Service, Quality and a Clean Job. Our epoxy flooring is second to none. Contact us today to learn more about what epoxy is and how it can benefit your home, office or workplace!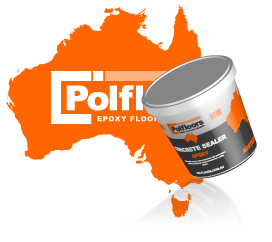 At PolFloors, we offer a full line of garage floor coating and sealing services – Polyurea Floor Coatings, Epoxy Floor Coatings, Polishes Concrete, Concrete Paint.
Display Homes
Shop Floors
Workshops
Schools
Patchways
Warehouses
OPTIONS FOR GARAGE FLOOR COATINGS
Floor paints, stains, sealers and epoxy paints are floor coatings. Coatings cost less than coverings if you apply yourself. They provide protection against moisture penetration, corrosive chemicals and stains. Coatings can fail because of two reasons; incomplete floor preparations and damp concrete. So you must be very careful. If moisture from the concrete keeps coming to the surface, it will keep it damp and prevent the coating from sticking firmly to the concrete which will result in delamination or chipping and flaking of the coating. It is crucial that the concrete is checked for moisture before applying the coating.
Coating requires several hours of cautious floor preparation that is a main disadvantage of coatings. Depending on the condition of your floor, it has to be cleaned rigorously to clean away any dirt, grease or previous floor coatings. That may require the need of a pressure washer and solvents or degreasers. The holes, cracks and other surface problems have to be addressed after thorough cleaning. The floor then has to be etched with muriatic acid in order to leave it penetrable and completely clean. The floor must be completely clean that is the most crucial step
Epoxy garage flooring is very popular in Brisbane, Gold Coast, Sydney, Melbourne and Perth.
TURN YOUR DRAB LOOKIN DRIVEWAY INTO SOMETHING BRAND NEW
DRIVEWAY RESTORATION, SEALING. You might think it will cost you a fortune to turn your old tired looking drive way into something new and fresh. But that is not the case drive way can be very valuable, you will be lucky to have one. It has many useful purposes, you can get your car of the street, put objects like pots and plants, heavy objects, and heavy object.
A driveway can be a very attractive feature of your home. There is a large variety of options that you can consider to enhance your drive way like epoxy, floor coating, paint and drive way ceiling etc. Traditional wisdom says that in order to improve the look of the old concrete, cracks, surface discoloration or surface imperfections must be removed and replaced. But there are many other options which can be considered to transform and rejuvenate the look of your drive way. This dull drive way can be transformed into a brand new decorative, colored concrete surface.
Choose from our large variety of floor coating and sealing services – Concrete paint, Concrete polishes, Epoxy floor coatings, Polyurea floor coatings. Whether it's a large commercial warehouse, a driveway, a garage, patio area, pool surround or large industrial workshop, we at Polfloor are more than confident we've got the experience, expertise, man power and ability to handle the job for you. 
TURN YOUR KITCHEN FLOOR AROUND
The kitchen floor is roughly used every day. It has to take oil stains, mud stains, spilt milk etc. and we still want it to look clean, shiny and stylish.
Tired of your old plain kitchen? Tired of the mess and worn out look of your kitchen floor? You want a floor that is cleaned easily? You want to keep it simple or stylish may be? Trying to find a way to do all that but not bursting your budget?  
Why not look at getting a FREE quote to get epoxy flooring laid in your kitchen? We at Polfloors are available for you whenever you need. We have the expertise to provide you with a new, neat, stunning and high quality kitchen floor.
Why choose our company
100% Satisfaction Guarantee
Large teams available for large commercial jobs.
Complete Work Health & Safety Documentation
Jobs completed on time and within budget.
Provide Internal & External Solutions.
We understand the preparation of the concrete is key and work hard to ensure yours is crack and paint free prior.
Locally owned and operated company.
Superior workmanship and continued support.
PolFloors :: Residential, Commercial & Industrial
Our coatings are available in a versatile palette of colors and finish options ranging from smooth, high gloss coatings to seeded systems that provide non-slip footing, increased thickness and improved durability. We can create combinations of primers, coatings, toppings and sealers to create almost any effect. Whether Industrial, Commercial or Residential, PolFloors floor coating systems provide the "state of the art" of high performance floors.
Testimonial
We were referred to PolFloors from a neighbor. Not only was Joanna very professional, but she was also so prompt in scheduling an appointment for us! Now this is quote clear why they have been rated with 5 stars by so many customers. They fixed inconsistencies on the floor before they began laying the flooring which is extremely important. It is more gorgeous than we anticipated!!! We are very pleased and are extremely happy with our new garage floors! Thank you guys!
Marek, Wavell Heights
These guys are unbelievable. The did the job in just two days and now my garage looks amazing. Now the floor is clean and easy to maintain. I'd highly recommend this company!
Ted, North Brisbane
PolFloors did an awesome job on my garage floor! Jo was able to come out and give me a quote right away. She was very laid back and didn't pressure me on anything. I would definitely recommend this company!
Anna, Brisbane